MCAT Prep - Private Tutoring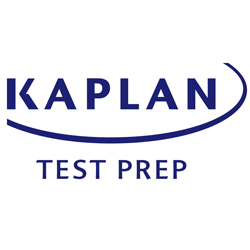 Description
Work one-on-one with an expert tutor on your own schedule and at your own pace for the ideal test prep experience.
Related MSU Test Prep Listings
MCAT Summer Intensive Program
The most intensive MCAT prep experience available—a true immersion course combining classroom instruction, small group workshops, one-on-one tutoring, and testing sessions...
more
MCAT Advanced - Anywhere™
Are you aiming for a top-tier medical school? If so, you'll need to master the most advanced content and critical thinking on the MCAT to get the top-tier score you need for admission. With MCAT Advanced ? Anywhere, the only course of its kind in MCAT prep, you'll work with a...
more
MCAT Organic Edge
Designed especially for serious pre-med students, MCAT Organic Edge prepares you for key organic chemistry concepts before you set foot in class. You'll build a solid foundation to help you succeed in your critical organic chemistry class—as well as lay the groundwork for a h...
more
MCAT Prep - Instant
Looking for MCAT help right away? Try out Varsity Tutors Instant Tutoring to get connected with subject-matter experts who can work with you quickly using our award-winning Online Tutoring Platform. This allows you to access expert instruction right when you need it and...
more