MCAT Prep - Private Tutoring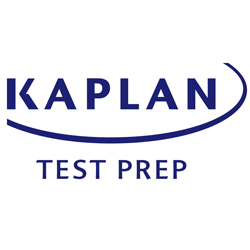 Description
Work one-on-one with an expert tutor on your own schedule and at your own pace for the ideal test prep experience.
Related MSU Test Prep Listings
MCAT One On One Private Tutoring
Do you learn best in a one-on-one, face-to-face setting? MCAT Private Tutoring offers the most personalized preparation available with an expert tutor guiding you through a program customized especially for your particular needs and goals. It's the ultimate way to score higher...
more
MCAT Verbal Reasoning Prep
Looking for MCAT help on your schedule? Varsity Tutors connects you with subject-matter experts who can work with you either in person or face-to-face online via our powerful Online Tutoring Platform—whatever is most convenient for you. Our educational directors will help c...
more
MCAT Prep - Live Online
Kaplan's live, instructor-led online courses provide the benefits of a classroom experience with the flexibility of attending from wherever you are...
more
MCAT Physics Edge
Designed especially for serious pre-med students, MCAT Physics Edge prepares you for key physics concepts before you set foot in class. You'll build a solid foundation to help you succeed in this critical class—as well as lay the groundwork for a higher MCAT score...
more
MCAT Prep - Self-Paced
Want test prep on your terms? Prefer working on your own from home? With Kaplan's Self-Paced online courses, you can work at your own place, at your own pace—wherever you are, at whatever time suits you...
more